Jose Mourinho has an incredible CV from his eight league titles, two Champions Leagues, two UEFA Cup / Europa Leagues, four FA cups, five Super Cups and four League Cups, but his impressive record does not stop there.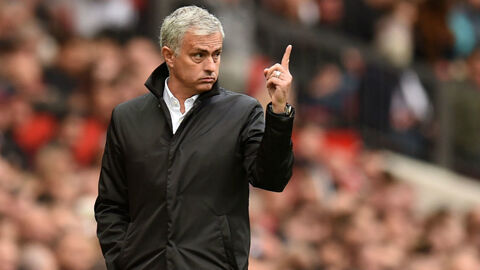 In 105 matches that he has overseen on a Sunday, he has never suffered a defeat in any, accumulating 81 wins and 24 draws.
The astonishing streak began in Portugal, where he won 27 times and drew twice on a Sunday before taking the record with him to England.
In his two spells at Chelsea and current tenure at Manchester United, the Portuguese has gathered 22 wins and 12 draws,.
At Inter he won 15 and drew six, while at Real Madrid he picked up 17 wins and four draws on the final day of the week.
Chasing a Sir Alex Ferguson record
Mourinho has another record in his sights at United and is closing in on the Scot's 37 game unbeaten streak at Old Trafford, currently sitting on 33 matches without defeat at home.
With Burton Albion, Crystal Palace, Tottenham Hotspur, Benfica and Newcastle United to come in the next five home matches, there is every chance that Mourinho will overtake the iconic Ferguson's record.