The Germany international could be seeking new challenges, with rumours linking him with a return to the Premier League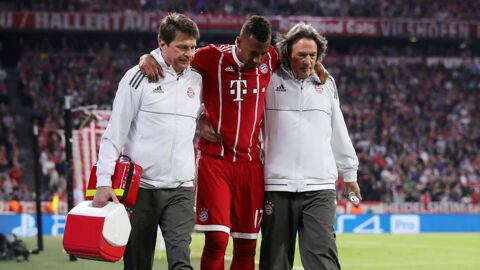 Bayern Munich defender Jerome Boateng cast some doubt over his future with the Bundesliga giants, revealing he may search for new challenges.
Boateng has been at Bayern since 2011, winning six Bundesliga titles and a Champions League to go with numerous other trophies.
The 29-year-old was taken off early in the first leg against Madrid with a muscle injury, likely ruling him out of the second leg against Madrid and putting his World Cup place in doubt.
And the Germany international, who is contracted until 2021, now appears to potentially be considering a move away from the Allianz Arena after the season.
"I experienced everything at FC Bayern," Boateng told sports magazine Socrates .
He added: "This is a question of personal challenges. It is not about classical career questions, but about questions for your life.
"Those are the questions that drive you on as a human being."
Boateng has only spent one season outside of Germany in his career – the 2010-11 campaign at Manchester City and has been linked with a return to the club this summer to play under former Bayern boss Pep Guardiola.
He has also been linked to Jose Mourinho's Manchester United and will have no shortage of options should he decide to leave the German giants.