Zaha was in the headlines over the summer transfer window for all the right reasons, as some of the biggest clubs in the game showed an interest in the wingers signature after another impressive campaign for Palace.
However, despite admitting on numerous occasions that he is interested in a big move, Palace stuck a massive price tag on the head of the winger and nobody wanted to pay the massive £80 million price tag that was placed on the winger.
But the Crystal Palace chairman is insistent that he must first find a replacement for the 26-year-old winger and suggested he will not stand in his way any longer if the price is right.
'I'm sure it has a happy ending for everybody,' said Parish on the TalkSport website. 'That's what I want to generate and I'm sure we'll make that happen.
'We've all been young, but the situation was not right for anybody this summer. You think at the time it is, but I wouldn't put a cap on this kid's talent.
'I've watched him every week for 10 years, he scored the first goal in the first game after we bought the club when he was 16. So there's even a bit of me that wants to see what he can do at a top club, and I certainly wouldn't want to be the person who stopped that.
'I feel he deserves to get there, I hope it happens and sometimes it mystifies me he's not up there already. I don't know what he's got to do — run the length of the pitch and beat four players? If people stood in my shoes having to replace him, trying to find someone in world football to do what he does, they would know.
'We're lucky to have him. But if that top club comes along and the money's right, he's an extraordinary talent and it's going to be very difficult for us.'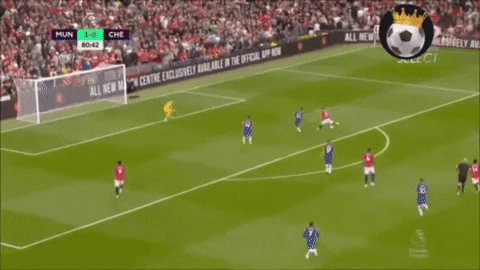 Manchester United target Bruno Fernandes revealed he was ready to join Tottenham this summer, but the Premier League side did not meet his club's asking price.
Fernandes had an amazing season last year for the Portuguese side and created or assisted in over 50-goals, alerting a number of clubs to his ever-growing potential and rumours that he was all set for a big summer move to the Premier League.
Chelsea were interested in a summer deal, but decided not to make a move for the midfielder as they believed that they had enough quality to cope this season, meaning that the likes of Liverpool and Spurs were all interested in a deal.
But after months of intense transfer speculation, Fernandes appears set to stay at Sporting, who wanted as much as £60million for their star player as clubs did not meet his asking price.
'As you all know, Tottenham made a lot of proposals for me. Everything was right with me – or practically should be,' Fernandes told GQ Portugal.
'I never made any big demands, my manager was always dealing with the financials. 'It was and is my goal to play in England, Sporting you know that, everyone knows that, and there were conditions for things to be done.'
'But Sporting understood that the value was not enough and I have to respect the decision,' he continued. 'Any player has to be motivated to stay in a club like Sporting, a great club that strives for great goals.