Manchester United fans will surely have two reactions to Zidane's desire to sell Gareth Bale this summer.
The Real Madrid manager clearly and publicly stated the reason why Gareth Bale didn't feature in their defeat to Bayern Munich in Saturday's friendly encounter.
According to manager, Bale was snubbed from the squad list because he's close to leaving the Santiago Bernabeu outfit before the end of the campaign.
"[Bale] wasn't called up because I believe the club are working on his exit and that's why he didn't play. We'll see what will happen in the coming days," he said
This means that Manchester United have been given a great opportunity to finally capture the former Tottenham star who has been the club's prime target since 2013 before he eventually joined the Spanish giants.
Many Manchester United fans are calling on Solksjaer to make swift move for the 30-year-old goal-poacher as soon as possible in order to beat Paris St-German and Bayern Munich who are both interested in luring him to their respective clubs.
Other faction of the Red Devils fanbase see no reason why their manager should continue the club's desperate mission to have the Wales international owing to his injury-prone nature.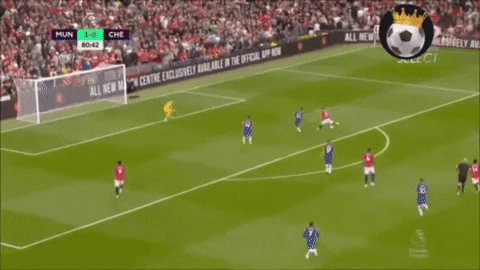 Both categories are spot-on with the reasons behind their reactions towards Zidane's comments over Bale's future. Nonetheless, the centre-forward is a great goalscorer who will suit Solskjaer's attacking style of play.
His height makes him a very strong force in the air, while his pace will enhance United's counter-attacking prowess in the coming season.
Having featured for Tottenham at some point in his career, settling down at Old Trafford won't be stressful or challenging.
Meanwhile the reason behind Zidane's decision to release the striker remains unclear to the Galacticos faithfuls but the Frenchman claimed it's nothing personal.
"It's not personal, there's nothing personal. There comes a time when things are done because they need to be. I have to make decisions and we have to change. Let's see what will happen. Nothing personal." The Frenchman told reporters in his post-match conference.